Letting Go of Emotions Mantra & Meditation
A short meditation with music & mantra to assist in letting go of emotional energy and baggage.
Who We Are
Jyotishakti & Vidya are sacred musicians, devotional singers & composers.
They have immersed themselves in mystical & spiritual paths for over 10 years under the close guidance of spiritual teachers from both Australia & India. Falling in love with mantra & kirtan (call & response chanting) as a deep connective practice through sound.
Married in 2014, they originally met through a spiritual centre, & were friends for many years before opening into more love & forming a music duo together.
Find Out More About Us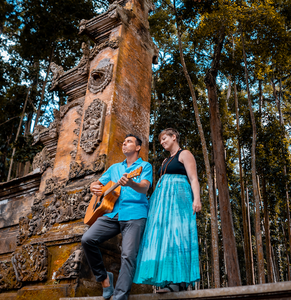 Download 5 Free Songs
We would love to offer you 5 of our top songs to help you with your daily practice of mantra.
Please enjoy these songs. You will receive 1 everyday on email for the next 5 days.
Download My 5 Free Songs
Download a Free Meditation Activation
Click the button below for your free Meditation Activation.
Download Free Meditation